Welcome to St John's website. St John's is the parish church for the village of Milford in Surrey.
St John's Mission is to demonstrate in Worship, Word and Action our love for God our neighbour and one another.
+ + Covid-19 arrangements+ +

We are holding a Morning Prayer service each Sunday at 10am on Zoom. Join on Zoom from a smartphone, tablet or PC, or dial in from an ordinary telephone. If you would like to join our weekly service, send an email to stjohnsmilford@hotmail.com to receive an invitation. A link to listen back to our most recent service is here.
For the World Day of Prayer, Godalming and District Churches Together have decided to join the service from St. Peter's Church Wrecclesham. All you have to do is visit the website of https://cofewrecclesham.org.uk/world-day-of-prayer/ on the day and do as it says here. The service itself is on Facebook Live at 10.30am Friday 5th March. (You do not need a Facebook account to watch, but you will be offered one.) Or you can follow a link to watch it on YouTube later in the day.
Church is no longer opening for private prayer.
Provision of services in church will next be reviewed on 3rd March 2021.
We continue to pray for safe passage through this situation.
If you or someone you know requires assistance (spiritual or practical) please contact the Rev Clive Potter (milfordvicarage@gmail.com or 01483 414710) or the pastoral team through stjohnsmilford@hotmail.com, who are making phone calls and arranging supplies where needed.
"But I call to God
And the Lord saves me.
Evening, morning, and noon
I cry out in distress
and he hears my voice."
Psalm 55 v 16-17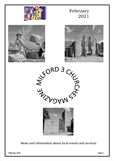 There is an online edition of the Three Churches Magazine for Febuary. You can download it
here
. At the moment we are only able to communicate directly with people whose details are on our electoral roll. This may be by phone, but is mostly by email, with hard copy posted to those we know do not have email about every 2 months. If you are not on our electoral roll, but would like to be included fill in our contact form
here
. Equally, if you are on our electoral roll, but have not been receiving these communications let us know - perhaps your email address was recorded incorrectly, or has changed since you joined the electoral roll.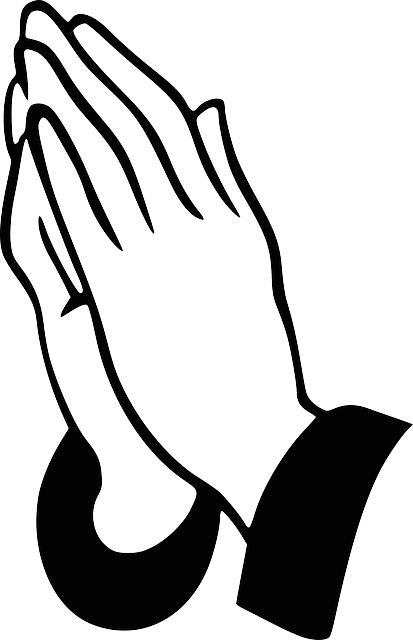 If you are looking for some
spiritual encouragement
, check out this page. (If you have any prayers, drawings or photos we could use here again
email
stjohnsmilford@hotmail.com
with your contribution.)
In normal times, we usually meet for our main worship at 10am on Sundays, and at a variety of other times through the week, check the 'Calendar' tab for details.
We offer a wide variety of activities and services, for young and old:
We would be very pleased to meet you.
Our clergy are Rev Clive Potter and Peter Hewson.
Names of people that you may want to contact are listed under the 'People' tab.
If you need to contact us by e-mail, please use our
stjohnsmilford@hotmail.com
address and your mail will be forwarded to the appropriate person.
St John's is in the Diocese of Guildford. To visit our diocesan website
click here
. (You will find other links under the '
Links
' tab.)
If you have any concerns about safeguarding issues, please contact our safeguarding officer, Peter Hewson. For more about our policies please visit our
safeguarding
page.